Cairo International Airport
Cairo International Airport is the mainstay of EgyptAir, as well as being the busiest Egyptian Airport. Cairo Airport is located towards the north-eastern part of the city and about 15 kilometers from the heart of the City's business area.
Click here to know more about the airport
Our stores at the airport
Duty Free presents our tax free stores at Cairo International Airport. If you plan to visit the landmarks in Egypt's capital city and wish to buy the best tax free products, we suggest you visit our stores at the Cairo airport. On this website, you can find all the information about the location and opening hours of the four Duty Free stores at the Cairo airport.
Travelers who are flying from Cairo International Airport have three of the six Cairo Duty Free stores in the Departures zone at Terminal 2. Cairo Departure, Cairo Departures - VIP Shop and Cairo Departures - Bus Gate Shop are three tax free stores where travelers can find a broad range of name brand products in categories like beauty and food. In the beauty section, there are tax free fragrances for him and her by brands like Gucci and Giorgio Armani.
The three other Duty Free stores are in the Arrivals terminal of the airport. Cairo Arrival Shop, Cairo Post-Arrival Shop and Cairo Arrival - CIP Shop have a wide variety of products in their liquor section, such as international whiskeys where brands like The Famous Grouse and Johnnie Walker make great gift options to give to someone special at a tax free price.
Make the most of our stores at Cairo International Airport and buy name brand products at very competitive prices thanks to the tax exemption on products sold at our airport stores. We hope to see you soon!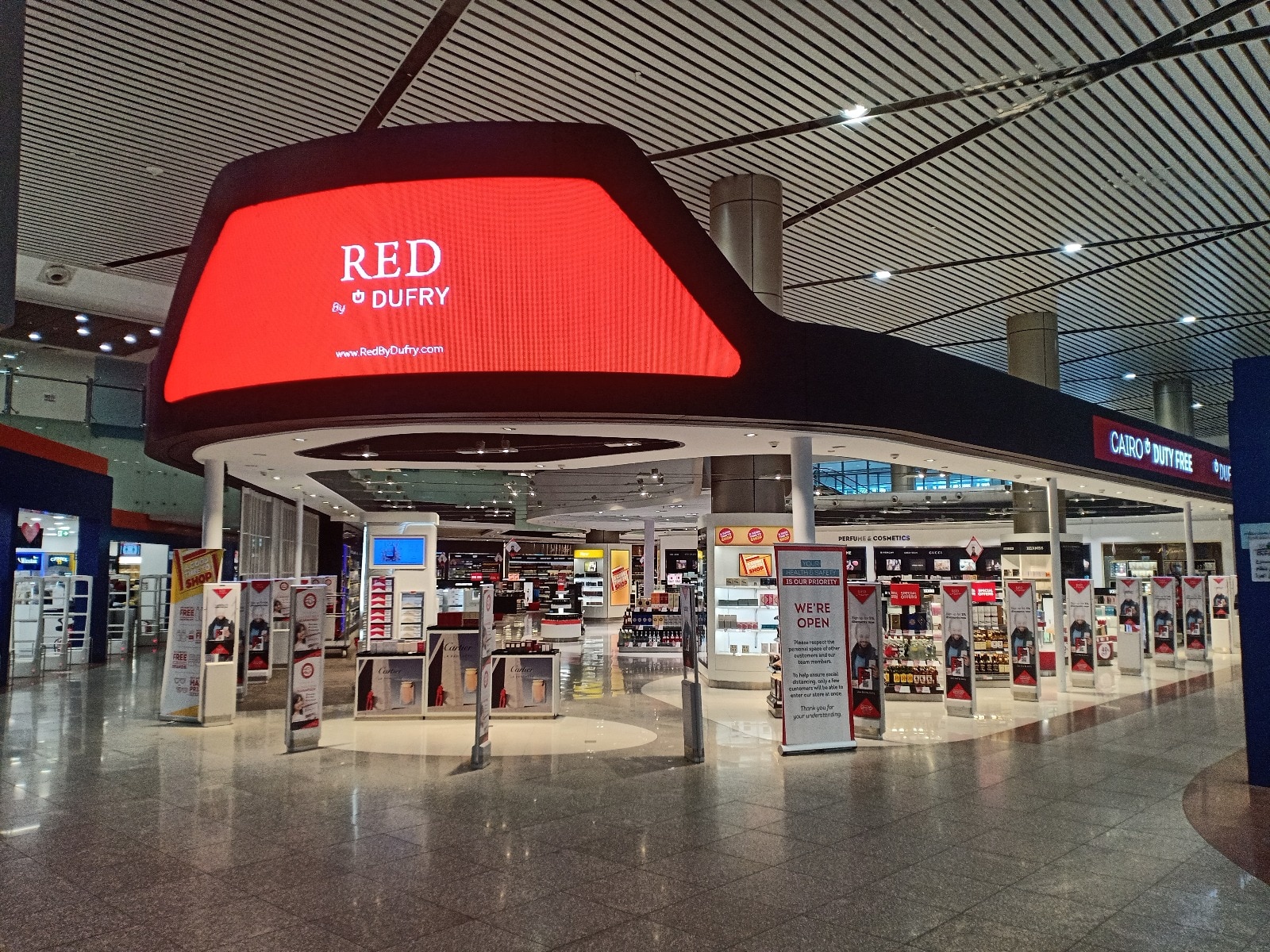 Cairo Departures
Location

T2

Shop Categories

Food, Perfumes & Cosmetics, Tobacco, Alcohol, Fashion, Watches, Jewelry, Electronics and Souvenirs

Phone Number

+234(0) 1 440 6107

Email

contactus@dufry.com
---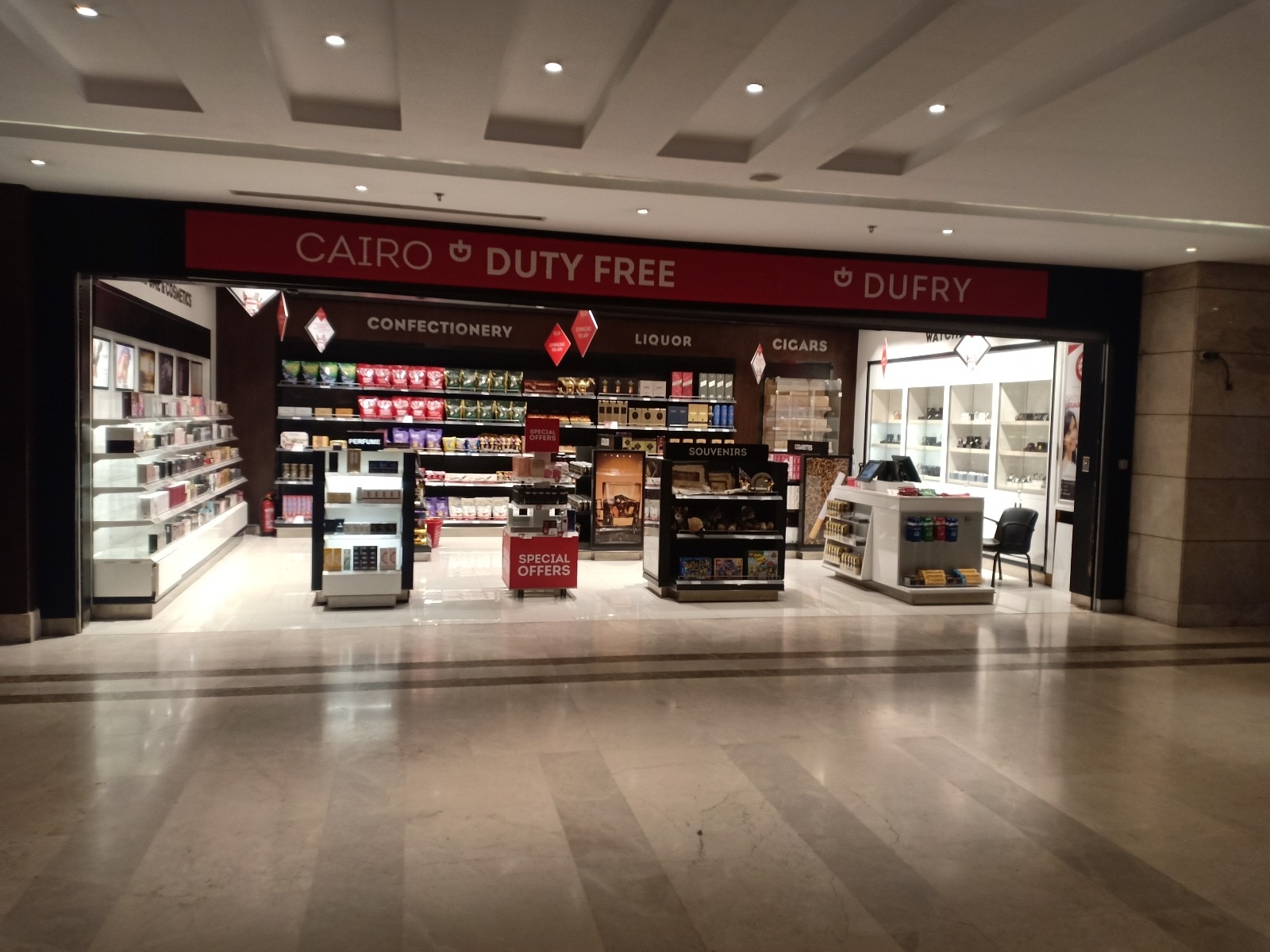 Cairo Departures – VIP Shop
Location

T2

Shop Categories

Food, Perfumes & Cosmetics, Tobacco, Alcohol, Watches, Jewelry

Email

contactus@dufry.com
---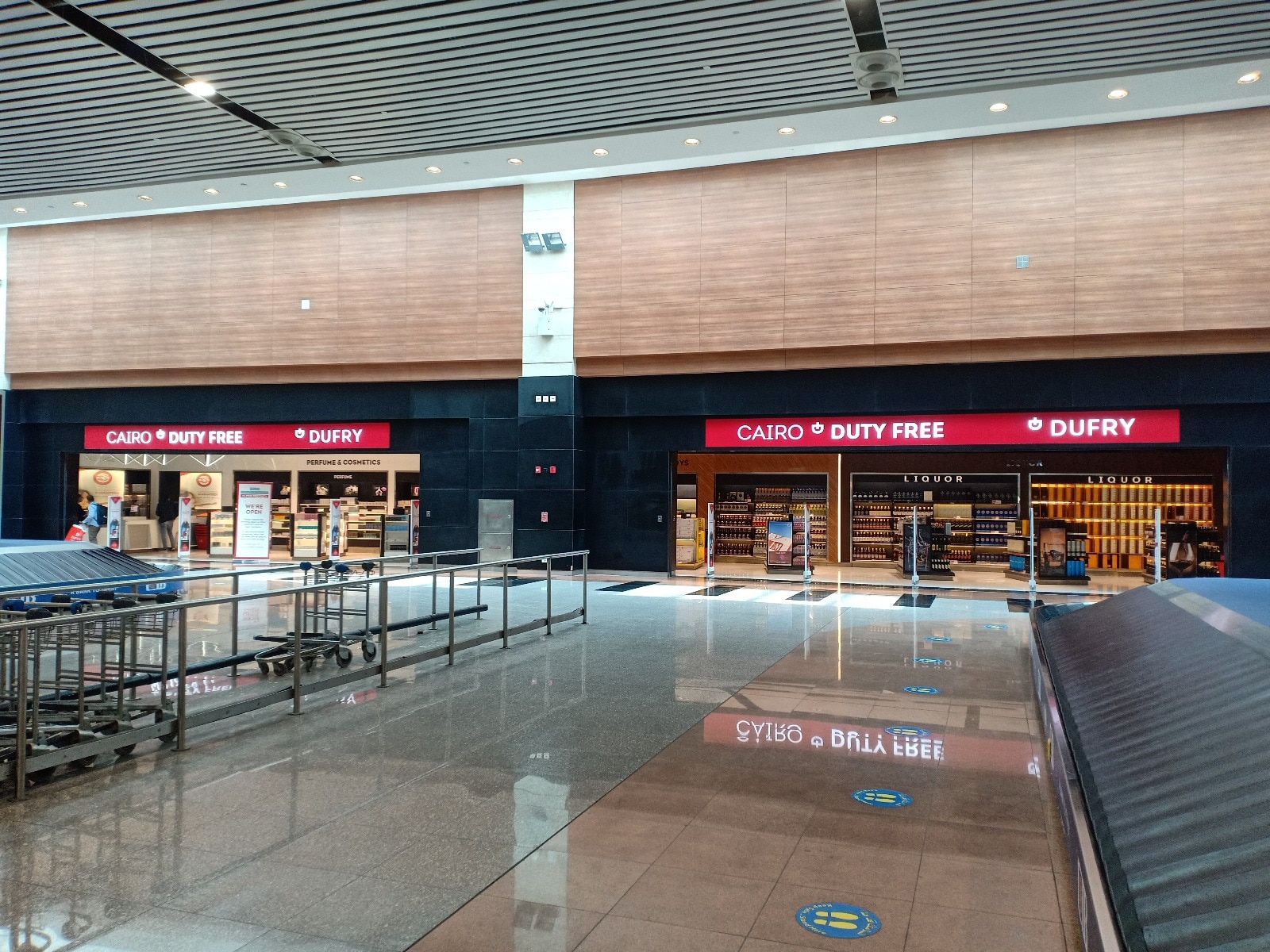 Cairo Arrival Shop
Location

T2

Shop Categories

Food, Perfumes & Cosmetics, Tobacco, Alcohol, Fashion, Watches, Jewelry

Email

contactus@dufry.com
---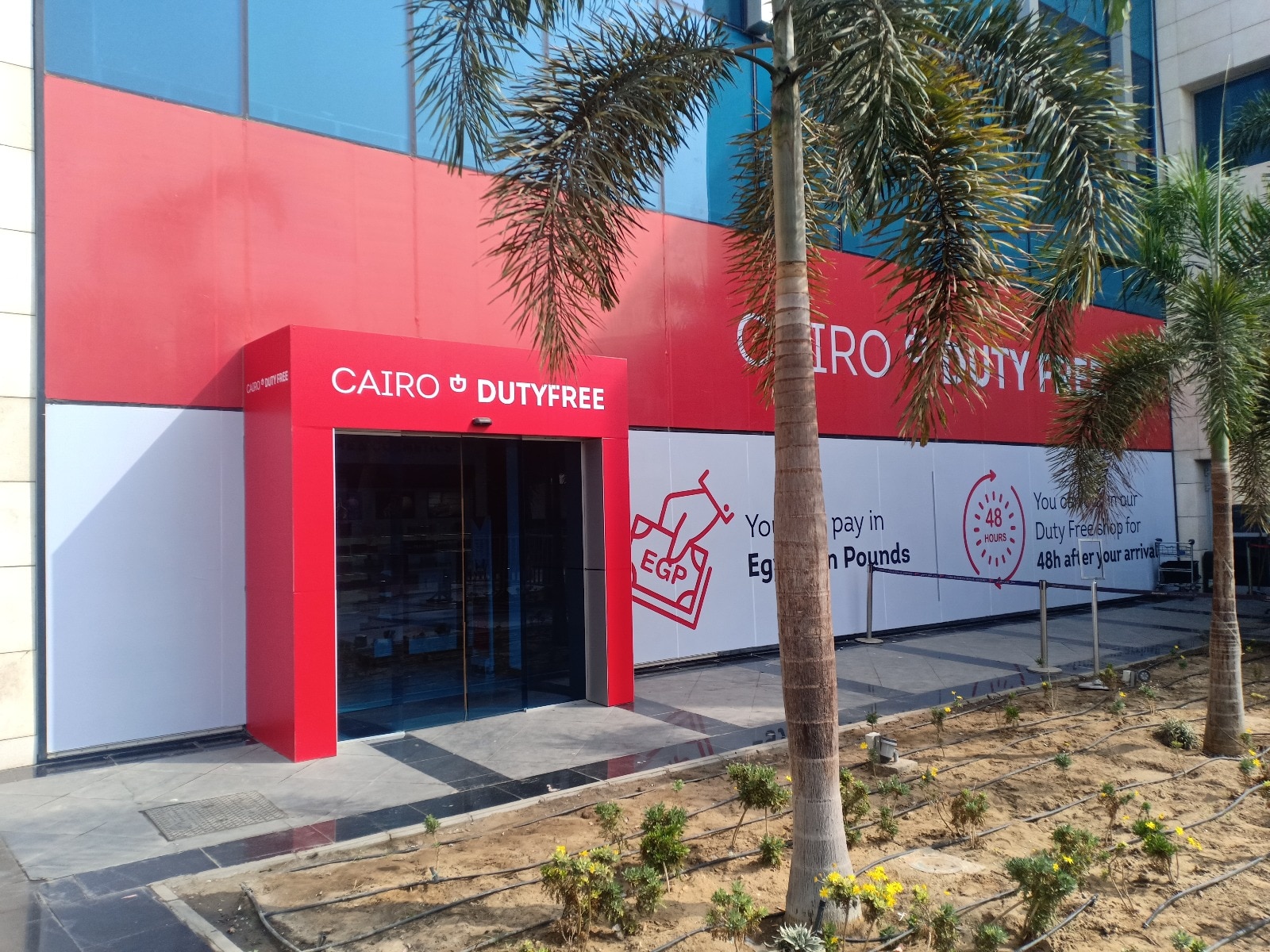 Cairo Post - Arrival Shop
Location

T2

Shop Categories

Food, Perfumes & Cosmetics, Tobacco, Alcohol, Fashion, Watches, Jewelry

Email

contactus@dufry.com
---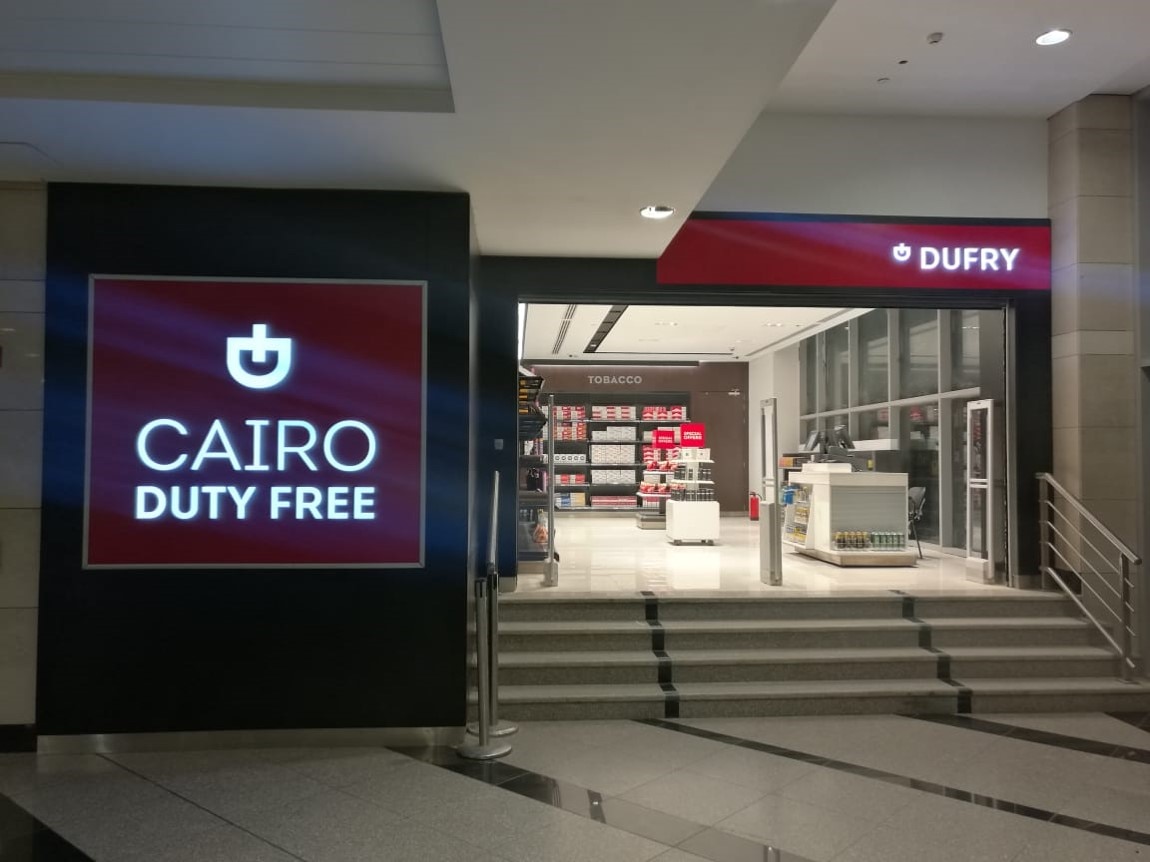 Cairo Departures - Bus Gate Shop
Location

T2

Shop Categories

Food, Perfumes & Cosmetics, Tobacco, Alcohol

Email

contactus@dufry.com
---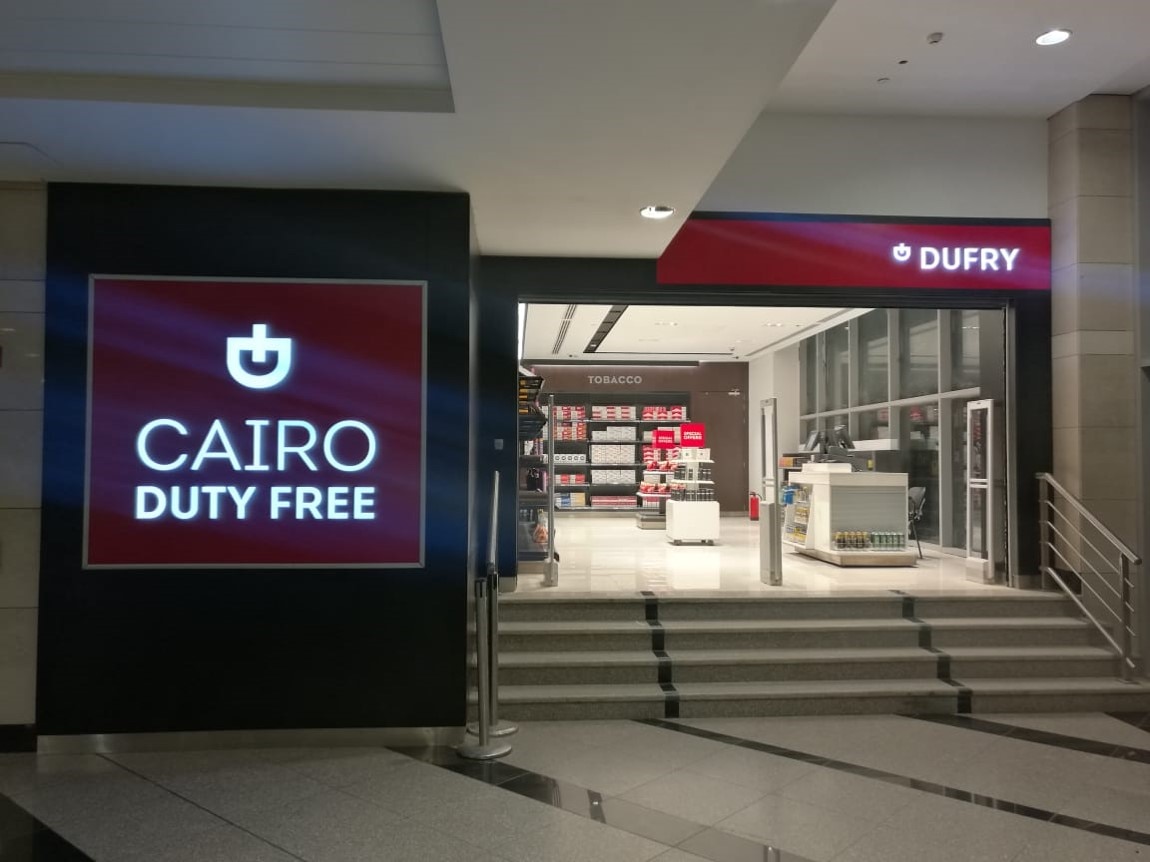 Cairo Arrival - CIP Shop
Location

T2

Shop Categories

Food, Perfumes & Cosmetics, Tobacco, Alcohol

Email

contactus@dufry.com